Where to begin...
*On July 10th I received the first painted completed tin lids. They happened to be the set from Aiden's great-grandpa. They were beautiful!
*On July 15th I received the second set of completed tins, from a woman who had never even met me but heard of Teddy Bear Tins through the Chesapeake Mommies group.
*On July 16th my dear friend Cindy Learn worked with me until we perfected the plaster-making process and finalized the kit contents. Each assembled kit now contains a premeasured baggie of plaster, a popsicle stick for stirring, and an instruction sheet (also prepared by Cindy!)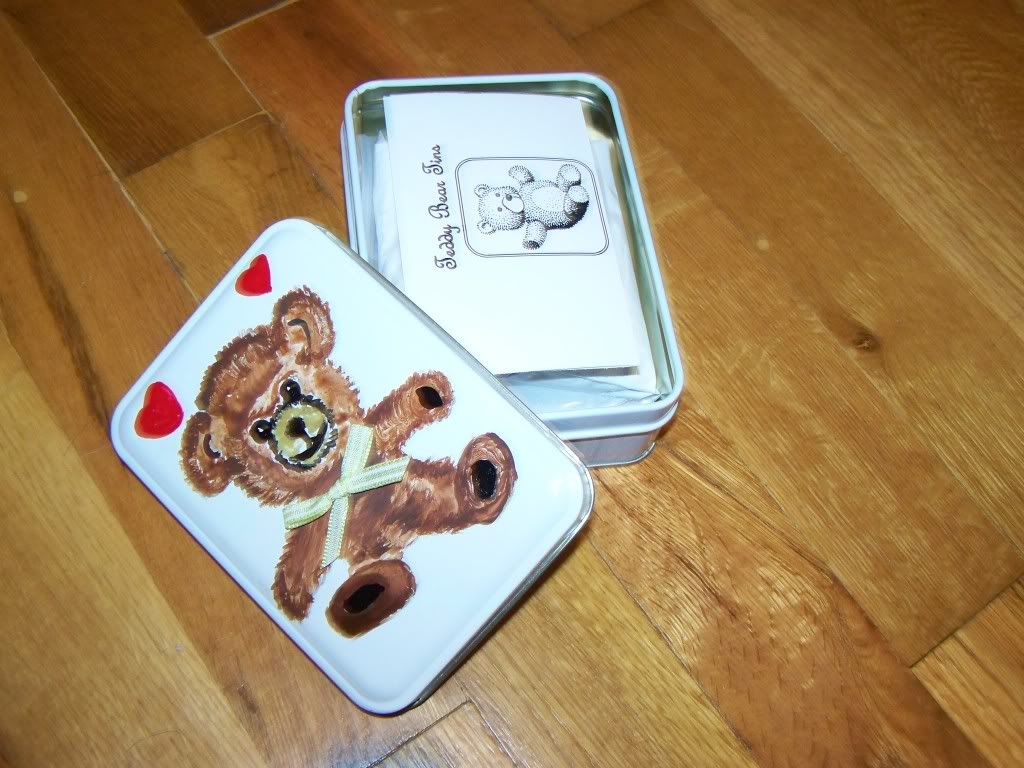 And on the back of each kit I'm putting a sticker...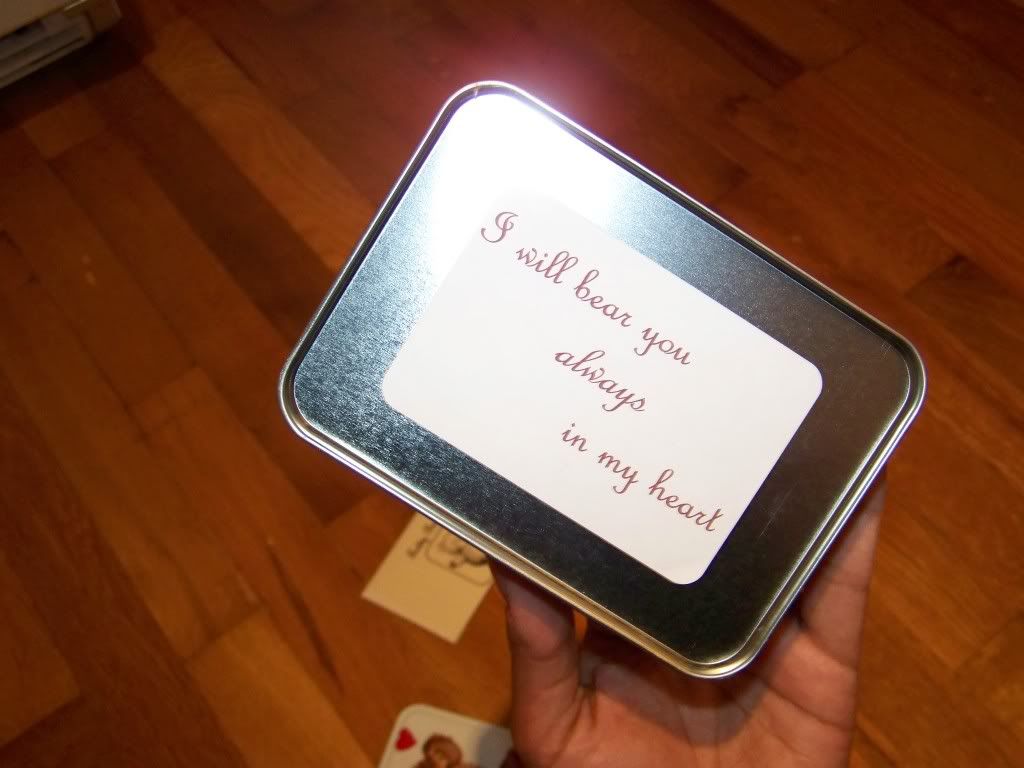 *On July 21st I made the very first delivery of Teddy Bear Tins! The Neonatal Bereavement Coordinator from Christiana Hospital in Newark, DE was kind enough to meet me at the community center near my home. Included in the delivery were some teddy bears that I made and one that I purchased because I liked its fur. :)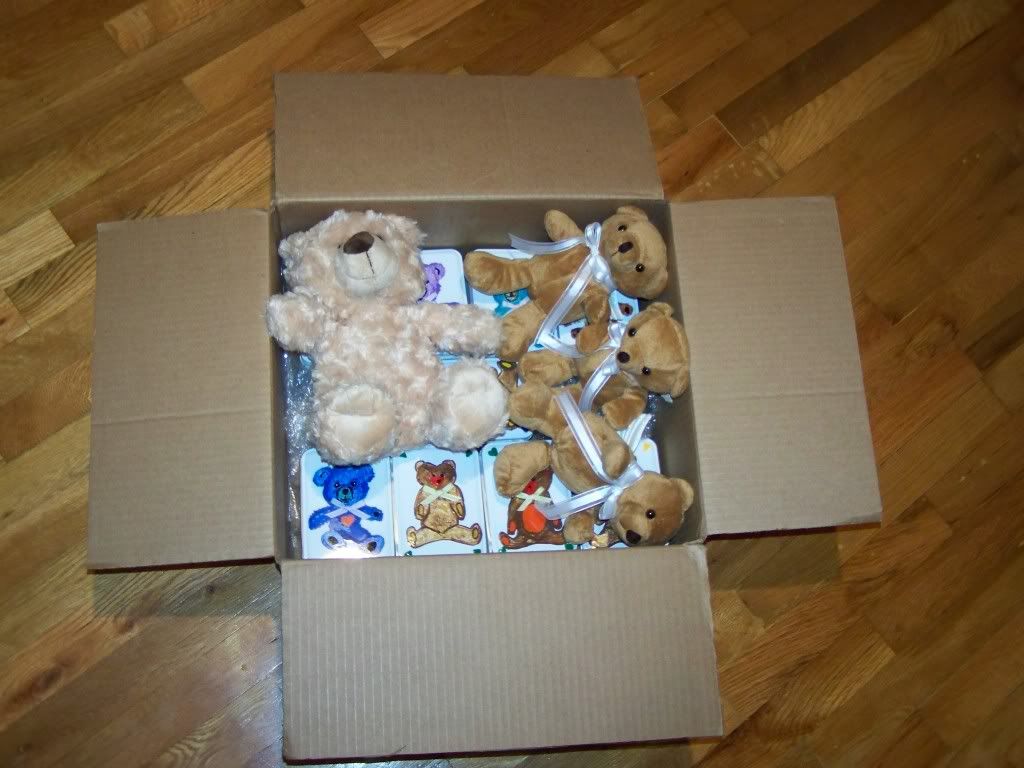 ...Since that time I have received dozens more completed tins, from friends, family and strangers. All incredible people who have given of themselves and whose generosity will help to bring peace to families when they need it most.
Yesterday I had to order more blank tins, I had run out! And today with the help of my mother, who happens to be a pediatric nurse, Teddy Bear Tins has been extended to its SECOND hospital: St. Luke's in Bethlehem, PA.
Since this journey started, Teddy Bear Tins has been a significant source of healing for me. This is the only way I can do what I want most right now - to be Aiden's aunt, to honor his memory and to remember him. Now that it is growing, I think Teddy Bear Tins can start accomplishing the second half of its mission, to honor angel babies. "In memory of Aiden, in honor of angel babies."
I don't automatically get notice from the hospital when a tin gets used, but as they come back to me to send more tins I know that they get used. And every single tin used is a family that right now is lost and needs something to hold on to.
Thank you, sincerely, to everyone who has helped to provide that for them.